Overose Ultraflora | Burnin' Up Vol I
As a burgeoning candle addict with a healthy love for obsessively reading reviews before making any sort of purchase, it's always disappointed me how difficult it is to find reviews for luxury candles. If I'm gonna be spending more than $20 on a candle, I want to know all 👏 the 👏 dang 👏details. And I'm not talking about those "reviews" that are truly just vaguely disguised press releases. They say you should create the content you want to see in the world, so that's exactly what I'm doing!
If you follow me on Instagram (shameless plug: @sharmtoaster) you're probably familiar with my love affair with Overose candles. Indasmin (but since renamed Ultraflora) was the first candle I bought from the brand in late 2017, and I've been a fan ever since! I only recently finished burning it, hence it's time for a review while it's fresh on my mind.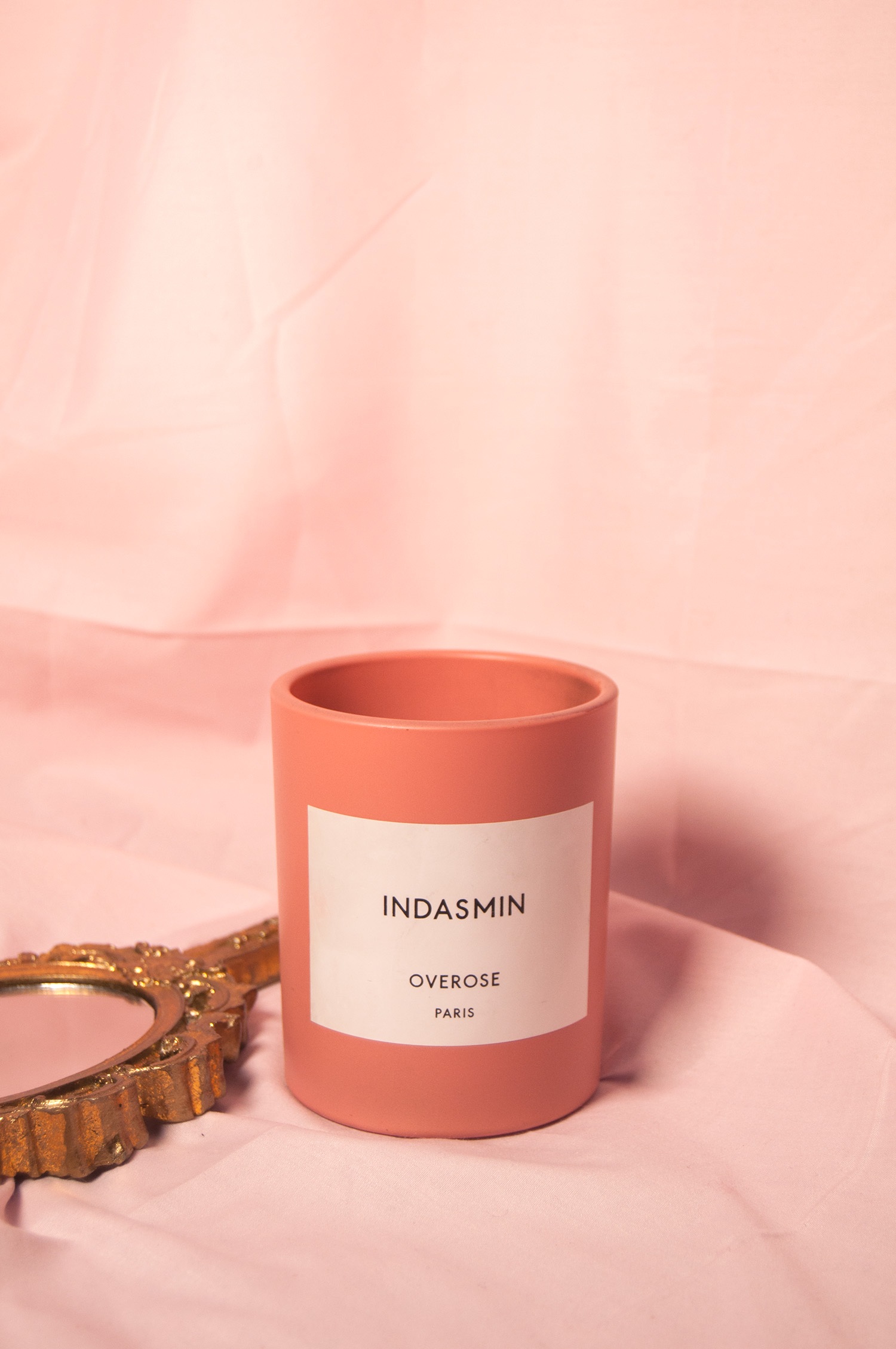 Brand Info
Overose is a French fragrance house founded in 2016. At the moment they only do candles, in a variety of mostly floral scents, housed in matte pink or holograhic glass jars. They're focused on using sustainable ingredients and utilize a floral essences in a "botanical wax blend" (they don't specify what that exactly is.)
Price & Availability
Matches and Cult Beauty are the most affordable retailers for procuring Overose candles in the US. Unfortunately, they don't sell Ultraflora. It retails for $58 at these US based shops: Hawkins NY, Shop Anomie, & the Frankie Shop. You can also buy it directly from Overose.
Packaging
It's housed in a matte, pink glass jar and the wax is also pink. The glass itself isn't stained pink, but it's rather a clear jar that's painted. This isn't a big deal UNTIL you get soot all over your pretty pink candle (which admittedly was user error— I was too lazy to trim the wick) and go to clean it. The most effective method of cleaning said soot is using a cotton pad soaked with rubbing alcohol. Works great on soot, unfortunately also works great at stripping paint of glass. The good news is, the inside of the glass isn't painted so you can safely remove soot from there. But the rim and outside are painted soo if you get soot on those parts, make sure you clean it ASAP with water otherwise you're kind of screwed.
Burn Time
The burn time advertised as 60 hours and while I didn't precisely time it, I would say I definitely got more than 60 hours of burn time. To do some very scientifical guesstimation, I burned it on average 2-3 times a month, for 13 months. Each time I burned it around 2-3 hours (aka how long it takes for it to evenly pool.)
Throw
Fresh out of the box, the cold throw of this candle was beautiful. In the general vicinity of the candle, you would be embraced by the scent. When burned, it has really nice throw. It would fill up my bedroom, wander into the hallway, and even flow down into the bottom floor. The closer you are to the candle, obviously the stronger the scent. It doesn't linger for the longest time, but does stick around for at least an hour after you extinguish the candle.
After I burned the candle for the first time, the cold throw wasn't as strong. And by the time I got to the end of the candle, it was virtually non-existent. BUT I find that to be the case with most if not all candles.
Notes
Pure Indian Jasmine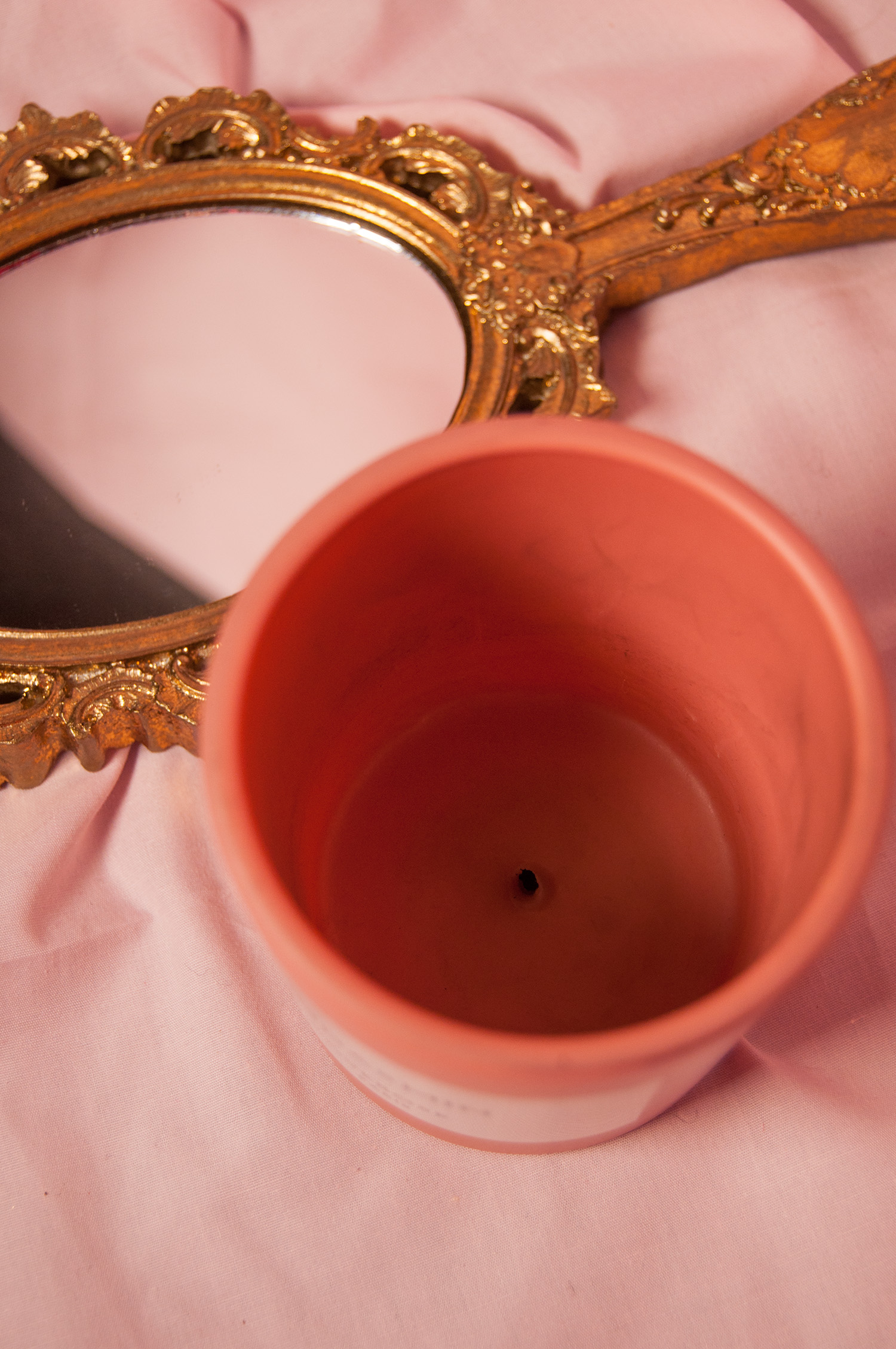 What Does It Smell Like?
Straight up Jasmine. And as an Indian, I can confirm it does smells like the strong & heady shit you find in India— not the wimpy Jasmine you find in the States.
How Does It Burn?
I was able to burn it down to the end of the wick and almost all of the wax was gone by the end. It burns pretty evenly. Although, sometimes I was lazy and didn't wait for it to evenly pool so I ended up with some light tunnelling. But making an aluminum hat helped solve the problem! You do have to make sure to trim the wick before burning it every time, otherwise you will get a lot of soot.
Would I Repurchase?
Yes! While many brands make Jasmine candles, this is a *pure* Jasmine scent. There are no other notes or fake sweetness to it. It's also beautifully packaged and burns nicely with a lengthy burn time. THAT said, I would only repurchase if Cult Beauty started to stock it or if I found it on sale elsewhere. $58 + tax is really pricey for a candle (not that $45 isn't… but it's easier to swallow.)
I wanted to compare it to Diptyque and Byredo candles, but as I've come to learn— it's hard to do that because every scent burns differently. I will say, I think the overall quality of Overose candles is equivalent to the overall quality of Diptyque and Byredo candles. And Overose is the cheapest of the 3 brands.
On a scale of 🔥🔥🔥🔥🔥 I would give it a 🔥🔥🔥🔥. I'm knocking off one 🔥 because a) the glass is painted instead of stained b) the scent doesn't linger as long as I would ideally like and c) it's pricier in the US than in Europe and as an obnoxious, sterotypical American that does piss me off just a teensy bit (even though I understand why it's pricier here.)