Earlier this month I had a
$10 and below beauty gift guide
,
a $25 and below beauty gift guide
, and a
$50 and below beauty gift guide
. But today's gift guide is probably my favorite one of all since it is the TREAT YO SELF gift guide. The amount of stuff you can buy in the $50+ range is absurd, so I had a bit of a hard time controlling myself. I almost wanted to go a Gwenyth Paltrow/ Goop type route... but reigned myself in.
Even though this is a treat yo self guide, I think all the products in here are worth their price tag! They may be spendy but they aren't frivolous (... for the most part...)
And even if they are a bit frivolous it's okay since it's the holidays! One of my own gifting philosophies is to gift something I know someone may not buy for themselves cause of the price, but would really, really enjoy receiving as a present.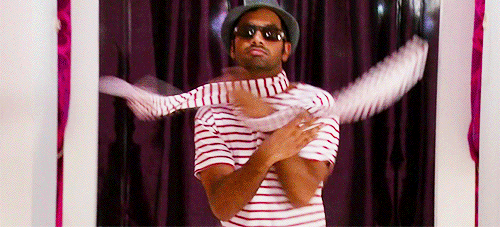 1.

Foreo LUNA mini 2 Fuchsia + Day & Night Cleansers

$139.00
Last Christmas I treated myself to the original LUNA mini and it was probably one of the best skincare purchases I've ever made. It cleans my face better than if I used my bare hands, and it doesn't dry me out. Also if you have stubborn sebaceous filaments on your nose like I do, the Luna can help keep them at bay!
2.

SEPHORA COLLECTION House of Lashes® x Sephora Collection Lash Story Deluxe Set

$125.00
I really wanted to get this gift set for myself...until I reminded myself that I'm terrible at applying lashes and quickly ruin the few pairs of drugstore ones I've tried. But there are plenty of beauty lovers who love applying lashes and are actually good at it! Nicer lashes are quite the investment so this is the perfect for someone who likes feeling glam now and then. Or everyday if that's her thing.
3.

Klairs Starter Pack

$78.73
I've wanted to try out Klairs ever since reading
Cindy's post
about the brand. This set includes 4 full sized Klairs products plus 3 sheet masks.
On top of that, you can get 20% off the set with the code "HOLIDAY2016" making it an even better deal!
4.

Fresh Sugar Lip Celebration

$218.00
This is the absolute treat yo self beauty gift. Reasonably speaking I don't think anyone really needs 12 full sized Fresh Sugar lip balms... but that doesn't mean they don't want them 😉 This would be a perfect gift for the person who changes his/ her purse on a daily basis. That way they'll have a lip balm to pop in each of them!
Sephora also has similar "vaults" with Urban Decay Vice Lipsticks and Kat Von D Everlasting Liquid Lipsticks.
5.

Peach & Lily Korean Skincare Regimen Sets

$265.00
In my lil' collage I pictured the normal skin set but there's also an oily/ acne skincare set, a dry skin set, and a combination skin set. If you've got a friend who wants to get into skincare or K-beauty but doesn't know where to start, this set is the perfect gift since it has everything he/ she may need. Although I wouldn't recommend using them all at once but rather introducing them one at a time.
The sets are pricey but Peach & Lily currently has a 30% off sitewide promotion making them a bit more affordable!
6. Glamglow Mask Set $69.00
Glamglow masks are hella pricey, but around the holidays they have so many fabulous gift sets giving you a lot more bang for your buck. This set includes 1 fl. oz tubes of their Supermud mask, Thirstymud mask, Gravitymud mask, and Youthmud mask. The sizes are really generous since you're basically getting more than 2 full sized masks (ounce wise) for the price of one!
This is another nice treat yo self gift for someone who wants to amp up their skincare routine or try out glamglow but doesn't want to dish out the $$ for themselves. Or if they can't decide which mask to try buy, this is a solid sampler set since they can easily get multiple uses out of each tube.
Alternatively glamglow has a lot of affordable gift sets (under $25) on their own site which are a fantastic value! They also offer free shipping on all orders.
7.

Drunk Elephant Skin of Dreams Trio

$148.00
I went from having no Drunk Elephant products to having 5 Drunk Elephant products within the span of a month, and I ain't mad about it. While they're relatively new to the skincare scene, a lot of their products seem to have gained a cult following! This set contains 3 full sized products including their T.L.C Framboos Glycolic Night Serum. I've been testing it out for the past few weeks and would freely recommend it as an effective chemical exfoliant.
8.

Beautyblender fab.five set

$75.00
5 beautyblenders are better than 1, right?
9.

Sephora Favorites Perfume Favorites

$65.00
Although makeup and skincare is personal, I find perfume to be even more personal. I know that my tastes for sweet, fruity fragrances aren't everyone's cup of tea so I don't ever buy people perfume or cologne. But then these Sephora favorites sets came along and all that changed! The set comes with a bunch of perfume or cologne samples as well as a voucher to redeem one full sized perfume or cologne.
10.

Peter Thomas Roth Mask-A-Holic Set

$75.00
This set has over a $200 value and features 5 of PTR's best selling masks. Sets like these are so fun since you get to try out a little bit of everything and find out what really works for your skintype. There's also no chance of being bored by one mask because there's four more to try out!
11.

Artis 10 Brush Set

$355.00
$300+ is a ridiculous price to pay for a brush set, but this is a TREAT. YO. SELF. gift guide. On the plus side the brush set is currently 20% off as are all the single Artis brushes! Even buying 1 or 2 Artis brushes are a treat yo self gift but to go with the whole 'gift set' theme for this guide I included the set.
12.

Diptyque Mini Candle Set

$150.00
If you don't have a Diptyque candle to artfully display in your flatlays, are you really a blogger? 🤔 (note: I do not own any diptyque candles)
13.

Complex Beauty Face Mask Discovery Set

$55.00
While I received the Face Mask discovery set from Complex Beauty as a PR sample, I totally plan on purchasing some of the full sized masks when I use them up. Each of the masks have killer ingredient lists and I loooove how they explain the purpose of each active ingredient. Also the brand is all about female empowerment which I'm also all about 💪
Like the PTR set, this is the perfect way to try out multiple masks and then pick and choose which ones work best for your skin!
They've also got 15% + free domestic shipping with the code "YAY15."
14.

Sigma Beauty Dry'n Shape Spa Tower + Mat

$64.00
Out of everything in this gift guide I would say this is the most practical but also the most splurgey for what it is. No matter if you use $3 E.L.F. brushes or ridiculously expensive $100+ Japanese brushes, it's important to take care of your brushes. This set includes a brush cleaning mat and a drying tower to make sure that you dry your brushes properly without getting the ferrule all wet.
15.

Blossom Jeju Gift Set

$84.00 (Canadian Dollars)
This isn't a gift set per say, but if you purchase any full sized Blossom Jeju product from Take Good Care, you'll get 3 free sheet masks which basically makes it a gift set, right? The Pink Camellia Soombi Blooming Flower Cream which I linked is made up of more than 50% Camellia Japonica Flower Extract which is pretty, dang impressive!